BEST VAT REGISTRATION SERVICES IN UAE | VAT CONSULTANCY SERVICES IN UAE
VFM Accounting provides affordable and best VAT registration services in UAE approved and registered by FTA – Federal Tax Authority. Ever since the introduction of VAT from Jan 1 2018, businesses have been looking for VAT consultancy services in UAE. VAT structured implementation has become mandatory and an absolute necessity to comply with the VAT laws in UAE.
VFM is led by a group of highly skilled and experienced chartered accountants who are committed to practicing their profession in line with International Financial Reporting Standards. With our expertise and in-depth knowledge of VAT, we offer best VAT consultancy services possible to both domestic and international clients.
Understanding the concept of the tax is the first step to compliance and we do that for VAT Registration, VAT De-registration, VAT return filing, VAT auditing, and VAT Compliance. Make sure your business is VAT-ready with the help of VFM – the best VAT registration services in UAE.
In today's fast-growing economic environment, we are one of the best accounting firm delivering VAT consultancy services in UAE to a diverse range of clients, from individuals to corporate entities; SME's to large corporations; domestic and international corporations.
We help business owners with efficient tax planning to control the tax outflow, and manage working capital.
PREMIUM VAT CONSULTANCY SERVICES IN UAE YOU CAN TRUST
All individuals and companies with an annual turnover of at least AED 375,000 are required to register for VAT. All companies/Individuals meeting the above mentioned threshold limit should register for VAT to continue carrying out operations in the country as per the decree law.
VFM provides best VAT consultancy services in UAE in compliance with the Federal Tax Authority FTA Decree VAT laws. We identify the importance and need for VAT services for every business entity in the UAE, and deliver a wide range of affordable & quick VAT services, which includes: –
VAT Registration services in UAE

VAT deregistration

VAT Return Filing

VAT Compliance
Businesses need to choose the right firm for best VAT Consultancy services in UAE, based on the following factors:
Experience of the tax consultant
Expertise in finance
Experience in IT, and operations
Experience in VAT registration services in UAE, VAT refunds, and filing taxes.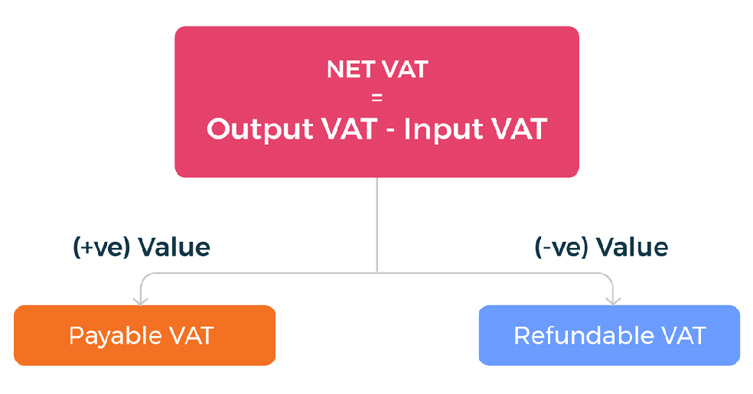 AFFORDABLE & QUICK VAT REGISTRATION SERVICES IN UAE:
We are dedicated to providing affordable & best VAT registration services in UAE. We strive to help our clients through the complexity of VAT implementation and overcome tax complexity at both the organizational and transactional level.
VAT REGISTRATION SERVICES IN UAE:
One can register for VAT through the official online portal of the Federal Tax Authority (FTA). There are a number of requirements that an applicant must fulfill before registering for VAT, such as whether to choose a voluntary or mandatory registration, whether to register as a part of tax group, or as a standalone entity.
If you are looking for best VAT registration services in UAE and don't know where to start, we at VFM would be delighted to help you. We offer best VAT consultancy services in UAE for businesses of all calibers.
We understand the importance of timely registration. Complying with regulatory requirements can help prevent VAT penalties and other issues. Our VAT registration services in UAE ensure that your application is conducted appropriately in accordable with the Federal Tax Authority (FTA) requirements.
VAT DE-REGISTRATION:
The cancellation of VAT registration number with the Federal Tax Authority (FTA) is termed as de-registration. There are numerous reasons because of which a previously taxed business or an individual opts for cancelling their VAT registration. Such reasons fall under the conditions defined by the Laws related to VAT. FTA might disapprove the de-registration application if the reasons are not valid or if certain conditions are not fulfilled. It is important for businesses to stay aware of the rules and process for VAT cancellation, as administrative penalties can be imposed upon failure to file an application within the timeframe specified in the Decree law. VFM analyses all the reasons and makes the de-registration process easy for you. Right from scratch, we review your business activities and de-registration possibilities to ease the process. This entire process may seem a little hectic. However, choosing the right VAT consultancy services in UAE can help you keep your uncertainties away.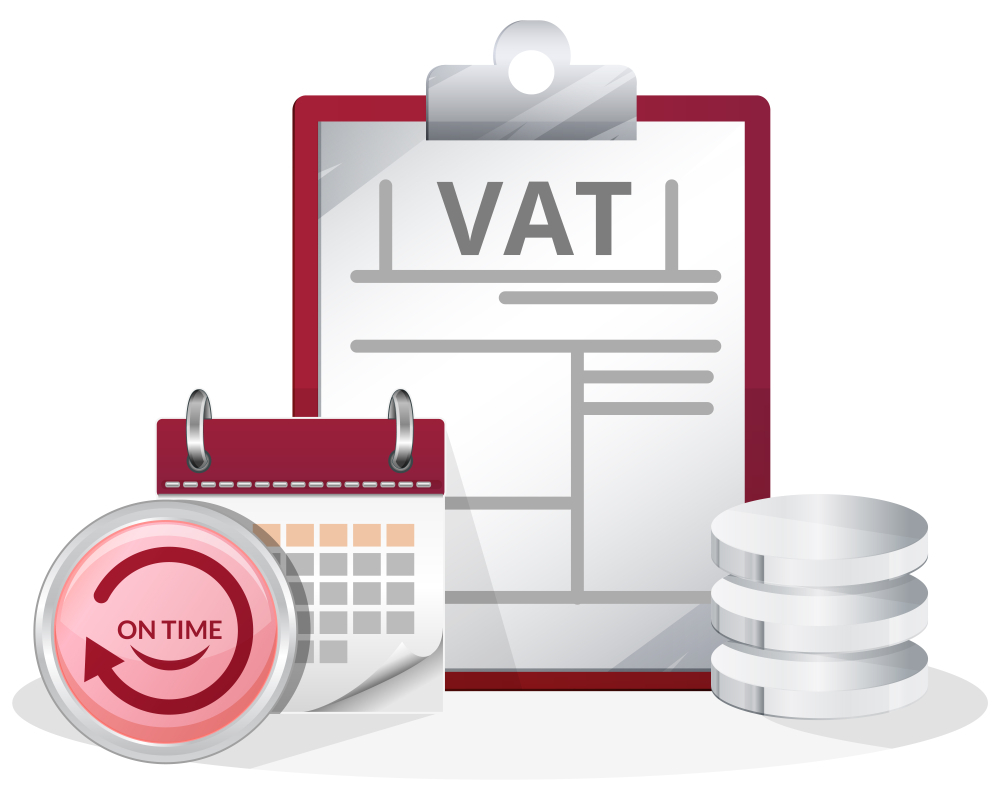 VAT RETURN FILING:
Vat return filing is used for the purpose of reporting the VAT collected and paid by the entity to the tax authority during the course of a specified time period. VFM has a team of tax experts that can provide you support and guidance in filing your VAT return. Our tax experts provide you with advice regarding payment of tax liability in accordance with the VAT law. We make sure that your return gets filed within the time period specified and prescribed by the FTA. We ensure better understanding of your business and maximize your profit by providing the best VAT consultancy services in UAE. Our experienced VAT professionals guide you through all the rules and regulations as well as updated VAT laws in the Emirates. As your authorized VAT agent, we provide best VAT registration services in UAE reducing the burden on your business. We also make sure that your returns are filed on time to avoid administrative and daily penalty.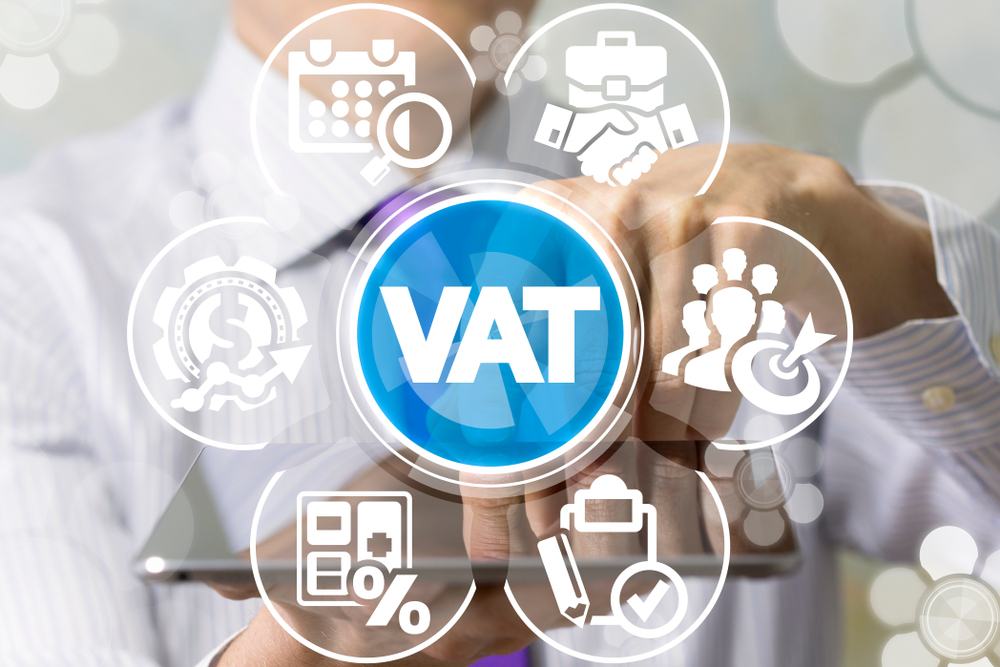 VAT COMPLIANCE AND AUDIT:
VAT compliance is vital for any business. Often, companies end up miscalculating the tax payable or tax receivable due to incorrect bookkeeping. Another problem which can lead to hefty penalties or defaulting charges is late filing of return, or incorrect or incomplete returns. In order to avoid such issues, we provide VAT compliance audit services. We offer the best VAT registration services in UAE to guide the client accordingly and ensure that no late, incomplete or incorrect filing of return is submitted.
Following are some of the reasons how VAT Compliance Audit can help your company grow:
Prevents fraud – The audit report gives detailed information on the status of compliance and keeps it safe.
Saves funds – Proper information on filing and registration saves business funds. These funds are utilized in a proper way to enhance profits.
Non-compliance may lead to several fines and penalties that finally results in the liquidation of the company.
Supports economy – If compliance is thoroughly examined, there are chances to reduce fraud and improve productivity.
A VAT consultant with sound knowledge of the field can smoothly verify reports, prepare VAT returns under different VAT schemes, fill forms or deal with any VAT queries. Our mission is to provide best VAT consultancy services in UAE to clients across the country.
VFM provides the best VAT registration services in UAE. Our team of specialized experts can guide and assist you on the eligibility, applicability and various compliances under VAT for your company. We know exactly what the documentation requirements are for a hassle free jump to the VAT regime. At VFM, we focus on regulatory responsibility so our clients can devote their valuable time to their business growth.
Get a 30 minute free consultation with a VAT expert