REGISTERED ACCOUNTANTS & AUDITORS IN DUBAI
It's in your company's best interests to have a team of experienced accountants & auditors in Dubai handling one of the most important areas of your business – your finances. The right accounting and auditing firm in Dubai will save you time and money year after year.
So stop letting excuses hold you back! What type of business owner are you? Think About it.
Are you one of those who waits for things to fall in the lap? Hoping the business becomes successful one day?
Or are you taking action and making strategic decisions that will guarantee you your business is successful?
There are thousands of entrepreneurs out there doing an amazing job. They don't let excuses hold them back. They invest in their business. They outsource when needed. They aren't afraid to ask for help. And it pays off!
Once you decide that it is finally time to look for an accounting and auditing firm in Dubai, you will have to make sure that your financial information is in the right hands.
LEADING ACCOUNTING AND AUDITING FIRM IN DUBAI, U.A.E
VFM is a registered auditing accounting firm in UAE Bahrain, Georgia & Oman. Our expert team of accountants & auditors in Dubai provide services with the highest professional standards that meets the requirements of customers such as Audit and Assurance, VAT Services, Accounting & Financial, Bookkeeping Services. We have served numerous clients to straighten their accounting numbers. Our service focuses on the clients' risk elements and schedules, whether the client is publicly listed, is a privately held company, a not-for-profit entity, a government department or a single-man company.
Companies are leveraging internal audit as a strategic resource. Internal auditors' broad and deep perspective of operations can help inform business decision-making. Our accountants and auditors in Dubai adhere to the highest standards in the market while demonstrating highest audit quality. VFM – a leading accounting and auditing firm in Dubai maintains excellent relationships with the customers by taking the time to truly understand their business needs and provide a quality led and risk focused service.
We provide accurate, cost effective and timely accounting and auditing services in Dubai.
A team of highly qualified accountants & auditors in Dubai to take care of your assorted accounting and finance needs.
ACCOUNTING IS CRUCIAL FOR BUSINESS OWNERS DUE TO THE REASONS BELOW:
To keep a track of the cash flow.

To understand the concepts of fixed costs, variable costs and ways to accurately cost the project

To detect and avoid frauds and theft by customers, employees and suppliers.

Bankers are more confident when dealing with business owners who actually understand the financial implications.
PERSONALIZED ACCOUNTANTS & AUDITORS IN DUBAI:
✅Forensic accounting
It is used in fraud detection and embezzlement instances to present the nature of the monetary crime in court proceedings. It requires accounting, auditing, and investigative knowledge and skills to assess and examine the finances belonging to a company or individual.
✅Corporate accounting
It deals with business aspects that have to do with money. In a small firm, corporate accountants handle all the accounting tasks, while a larger company may employ a staff of corporate accountants to split the work.
✅Public accounting
It involves reviewing a client's financial documents for accuracy and completeness before the documents are disclosed to the public.
✅Government accounting
It refers to the process of recording and the management of all financial transactions incurred by the government which includes its income and expenditures.
VFM Accounting & Bookkeeping is among the best accounting and auditing firm in Dubai that provides its valued clients the expertise they need to thrive their business, while improving the efficiency of the organization in the competitive market.
AUDIT IS CRUCIAL FOR BUSINESS OWNERS DUE TO THE REASONS BELOW:
To save your organization time and money

To protect your enterprise against fraud and prevent fraudulent practices

To reduce risks to your operations, finances, cyber security, and other areas of concern

To Manage risk, monitor controls, enhance security and improve corporate governance
QUALITY AUDITING SERVICES IN DUBAI:
✅Operational Audit
It is a voluntary appraisal activity undertaken by an organization to assure the effectiveness of internal controls, risk management, and governance to facilitate the achievement of organizational objectives. It is also referred to as internal audit.
✅Compliance Audit
In many countries, companies are required to conduct specific audit engagements to comply with the requirements of particular laws and regulations.
✅Financial audit
It involves the examination of the truth and fairness of the financial statements of an entity by an external auditor who is independent of the organization by a reporting framework such as the IFRS. It is also referred to as external audit.
Auditing is about much more than just numbers & is undergoing a rapid transformation with various changes in regulations and technologies. Accountants and Auditors in Dubai play a constructive role in society by delivering added value and critical insights in order to enhance the company's performance. Businesses need advisors who can use this crucial information in the audit process most accurately and effectively. Accountants and auditors in Dubai understand your industry, geography, political and economic policy challenges, long-term strategy, and any risks that need to be assessed and managed. Audit procedures are tailored to clients' operations with a specific focus on each business and industry. It involves a methodology that emphasizes crucial risk areas and coordinates our technical skills with detailed knowledge of your organization and the industry.



CHOOSE VFM AS YOUR ACCOUNTING & AUDITING FIRM IN DUBAI
Does the thought of outsourcing your business's accounting and auditing tasks make you do the happy dance?  Hiring the right accounting and auditing firm in Dubai can help any company save money and meet or exceed its fiscal goals.
Save yourself the time and money of the interviewing process and hire a contract auditor and accountant in Dubai over an in-house team when your need arises. However, when it comes to making the decision of hiring an accounting and auditing firm in Dubai, misconceptions about outsourcing can often leave a business spending an unnecessary amount of time and money.
VFM Accounting & Bookkeeping is conscious of the need of its clients for high-level technical and quality service. We have a team of professional auditors and accountants in Dubai from different regions and nationalities with the command of different languages. Our integrity and commitment to deliver results in the stipulated schedule have delivered us with more clients through word of mouth publicity.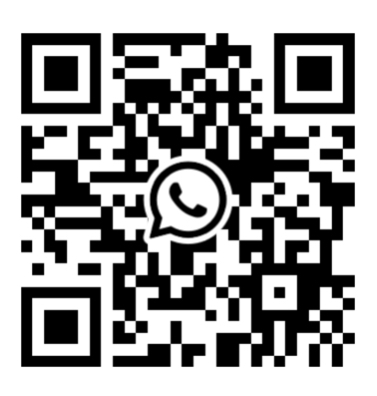 SCAN TO CHAT